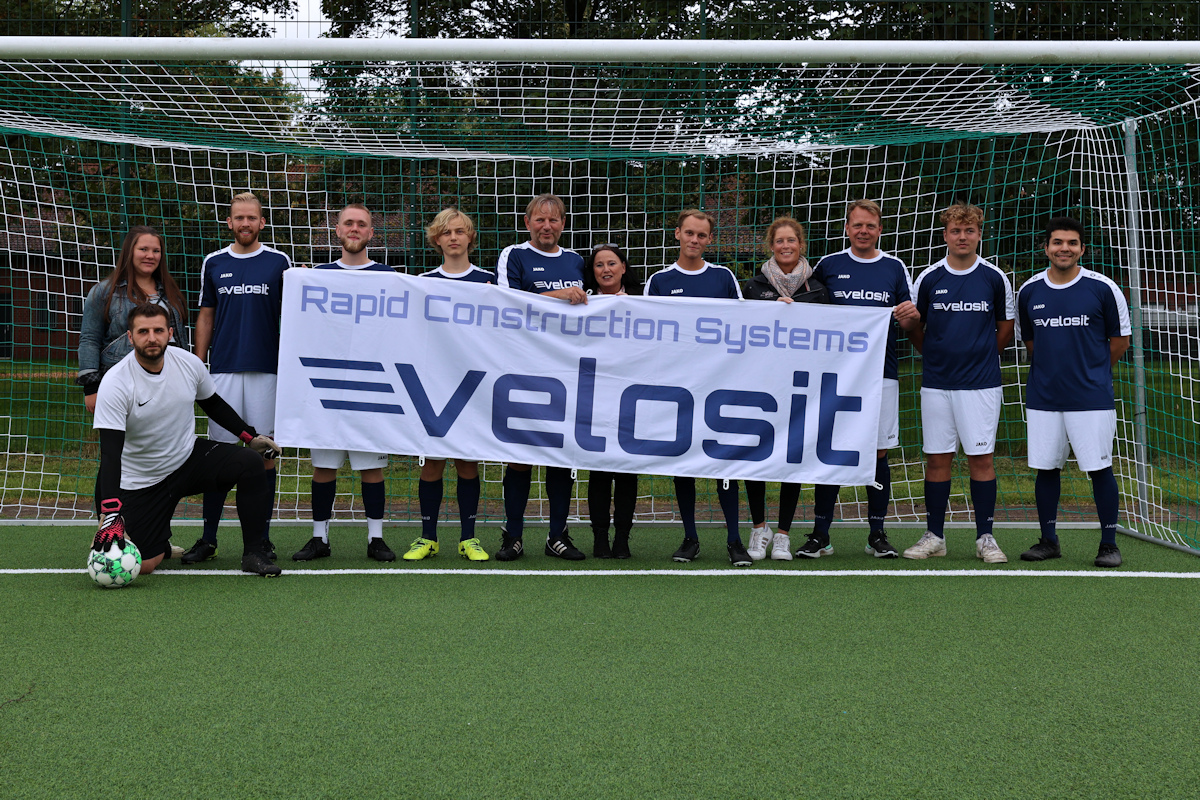 As a team with fun to success!
On Friday, September 1, 2023, from 6:00 p.m., the soccer tournament for hobby and company teams started on the TUS Eichholz Remmighausen sports grounds as part of the annual sports festival.
8 teams played in 2 groups for the tournament victory.
Get ready for the goals!
According to this motto, the VELOSIT team went onto the field highly motivated.
4 games were won and 2 were drawn.
Families, friends and colleagues were also invited and could not be missed as supporters on the sidelines. After the tournament, goals and the team were celebrated together.
Conclusion: Everyone had a lot of fun and the team spirit was strengthened again.