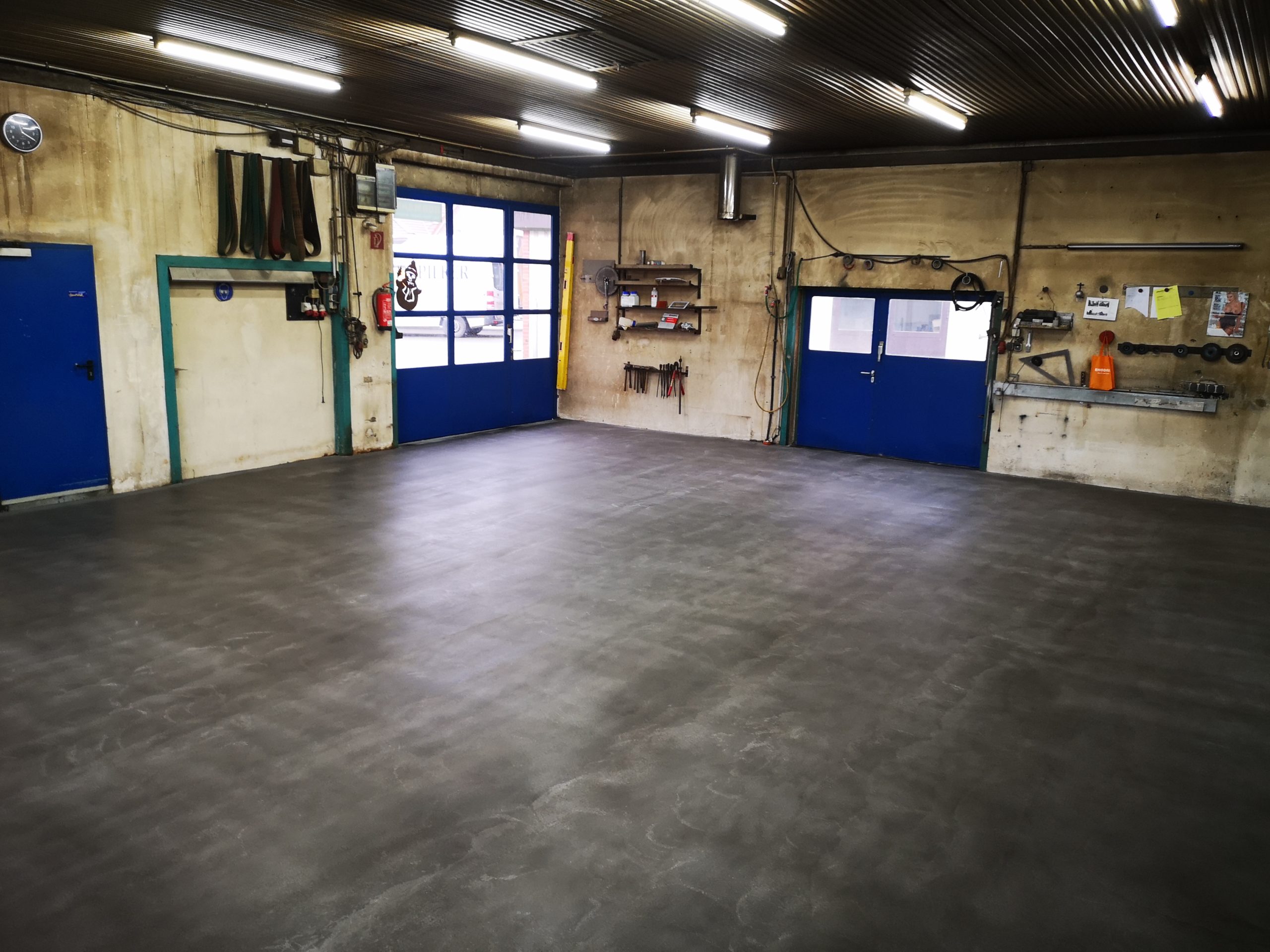 VELOSIT® SL 507 – has established itself well in the market
VELOSIT SL 507 the highly abrasion-resistant floor levelling compound has been used successfully in many objects since the product launch in 2019.
A great object was recently executed in a company in Hille (Germany).
The concrete floor of a metal processing company was heavily damaged by years of heavy duty use and heat generated by welding and had to be renovated. The client wanted an abrasion-resistant floor that could withstand the extreme environmental conditions and also captivates with its beautiful appearance. The decision for the 460 m2 was made in favour of our highly abrasion-resistant self-leveling filler VELOSIT SL 507. Although VELOSIT SL 507 is not suitable for sanding due to its extremely hard aggregates, it is possible to polish the surface and achieve a silk-matt appearance.
The floor was treated with our floor hardener VELOSIT FH 921 to minimize the absorbency.